Opportunity Comes To You.
How Our Loan Process Works
Here's how to get started on your loan offers.
Step 1: Quick Application
To get started, tell us a little bit about you. Fill out our quick loan application telling us about your business, your desired loan amount, and your desired loan term.
Step 2: Fast Response and Approval
After you submit your application, our loan officers will examine your business profile and match you with lenders to get the best fit. We'll bring you the lenders who are interested in helping your business.
Step 3: Review Your Best Options
Our loan officers will help you review all your different loan options. With so many opportunities at your door, you'll find the best one to meet all your business needs.
The Best Offers
Candice says:
"My business partner and I were on the hunt for a loan for our coffee shop. Neither of us had the time to do in-depth research on all the different banks and their loan conditions. When we came to Opportunity Business Loans, it took the weight off in connecting with the right lender for our company. We got the best deal and loan for our coffee shop!" 
Incredible Support From Loan Officers
Jamie says:
"I wish I knew about Opportunity Business Loans when I first started my company 4 years ago. I'm so glad I know about it now. An acquaintance suggested we try the site to help us find a business loan. Our loan officer, Josh, is an amazing guy who knew what we were about from the get-go. Josh made sure we found the right option for where our business was going."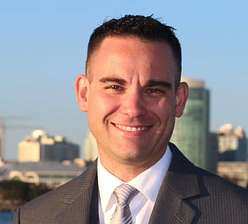 Easy and Convenient
Chris says:
"Opportunity Business Loans hit the mark for my sporting goods company to get a loan. We've been in business for about a year now, and anyone in business can tell you that the loan process can be confusing. Opportunity Business Loans made it possible for me to get a $10,000 loan within my time frame and I was satisfied with how quickly things moved. It was easy to have the options laid out for me and saved me an enormous amount of time."
Opportunity Business Loans makes financing possible.
Don't just take our word for it. Read how our clients found their perfect loan.
We'll Bring You The Right Opportunity.
We work with only the best lenders to give you a variety of options to choose from. Compare different rates from just one site. Let Opportunity knock on your door!

Apply Now
Where To Find Us
& Our Partners.
With locations in every city, you'll have no problem finding the right loan.
View All Locations
All rights reserved @ Personal Loans 2019